Profile

all you need is love
the artist speaks
This journal contains content only suitable for those over the age of 18.
Free Account
Created on 2012-01-31 10:08:28 (#1466036), last updated 2012-01-31 (294 weeks ago)
275 comments received, 13 comments posted
44 Journal Entries, 10 Tags, 0 Memories, 15 Icons

About

Mini Bio
Before God, there was music.
That's what I've always said. Now, I don't know if the music's still there. If the music's not there, does that mean God's gone too? It feels empty enough inside me to make me believe that everything's gone. If there's no music, what's the point of living? No, there's no more suicidal thoughts. It's only a question. I don't know how to exist without what I used to have.
*******************************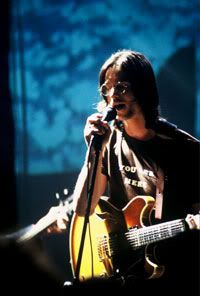 Name: John Livien
Age: 20s
Occupation: Musician
Bandmates: Owen and Robby
Marital Status: Married to Emi, who is expecting their first child
Parents: Rose (deceased) and Colin

*******************************
John Livien is a fictional character from the film
Shooting Livien
. This journal is for writing and entertainment purposes only and no copyright infringement is intended. This journal is not affiliated with Jason Behr.
This journal is part of the
random_fic
community.
"Question of the Day" prompts can be found
here
.
Mun journal:
twelfth_sign

Connect

People
[View Entries]

Communities
[View entries]

Member Of (2):

Subscriptions (4):

Administrator Of (0)

Feeds
[View Entries]

Subscriptions (0)

Linking
To link to this user, copy this code:
On Dreamwidth:
Elsewhere: